Need a Solid Technique to Close More Clients?
Imagine….
the
Sheer, Unbridled Joy

of
Consistently Closing


More Clients Than You Can Handle…


Without

Strain, Struggle,

or


High Pressure Tactics!
Transform your business, income, and life today…
4 HUGE BENEFITS
OF FOLLOWING THIS NEW AND UNIQUE
APPROACH TO CONVERTING CLIENTS
1
Eliminate cheesy/sleazy sales methods by discovering precisely what you should be focusing on in order to gain your prospect's trust and win their business without strain or struggle.
2
Accelerate your results by shortening the sales cycle so that you can get more YES's in a month than you would presumably get in a year.
3
Free yourself from the stress and anxiety of NOT knowing when or where your next client will come from.
4
Cure the REAL Reason why making a top income in your business is so difficult and inspire yourself to enjoy a more dependable, consistent scalable sales process that will take you to the top and keep you there.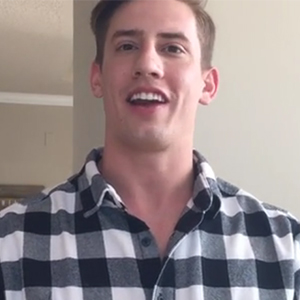 "Tiji Transformed how I make strategy calls and how to connect with people in a real and genuine way. Tiji knows sales and more importantly provides you with all the tools and training you need to generate more sales. Tiji you're a legend, thanks for all you do"
Nick Gardner
Traffic and Funnels
If you want to create the life you want as a COACH, CONSULTANT, BUSINESS OWNER, SERVICE PROVIDER, COURSE CREATOR or an ENTREPRENEUR, you need a proven and fool-proof sales process
Here are the 4 things you need…
Know exactly what to spend your time and energy on to provide you with the best return on your investment (in both time and money). The UnSelling System™ can erase Income Uncertainty and replace it with a very high degree of income predictability.
Most people's client-getting efforts are random and erratic, roaming around like wild buffalo in search of a water hole or a place with edible grass that hasn't been used up. Success is more certain when you operate inside a system proven to work.
From the moment you start communicating with your prospective clients, you need to exert firm control over where and how they move about. Not by being pushy… but rather challenging them about their specific needs and objectives.
Generate more new leads and conversions to increase profitability and gain more personal flexibility.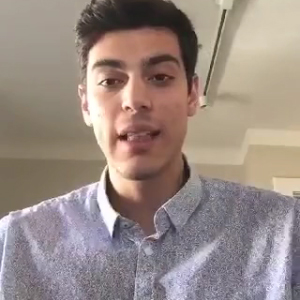 "Since becoming on board with Tiji and his UnSelling System™, I've able to close an extra 4 sales of our high-ticket backend program. I highly reccomend you connect with Tiji and learn what he has to teach"
Introducing: The UnSelling System™
Even If You Think You HATE or are Afraid or Aren't Good At Selling, This Unique System Will Allow You To Engineer the Natural and Authentic Sale Without Using Barbaric "Brute-Force" Old-School Tactics that Your Future Clients are Immune to and will Recognize Immediately.
Dear Friend and Future Sales Conversion Superstar,
Has a future client recently told you…
"This sounds great, let me think it over"
"I love your product, but I'm just too busy to use it now. Lets try it next month"
"Can you send me case studies?"
"Money is just a bit tight right now…"
If you've heard this, you've already lost the sale.
Surprisingly more dreadful, most sales gurus out there today will still advise you to continue to push and even control your way to a YES.
I'm here to tell you….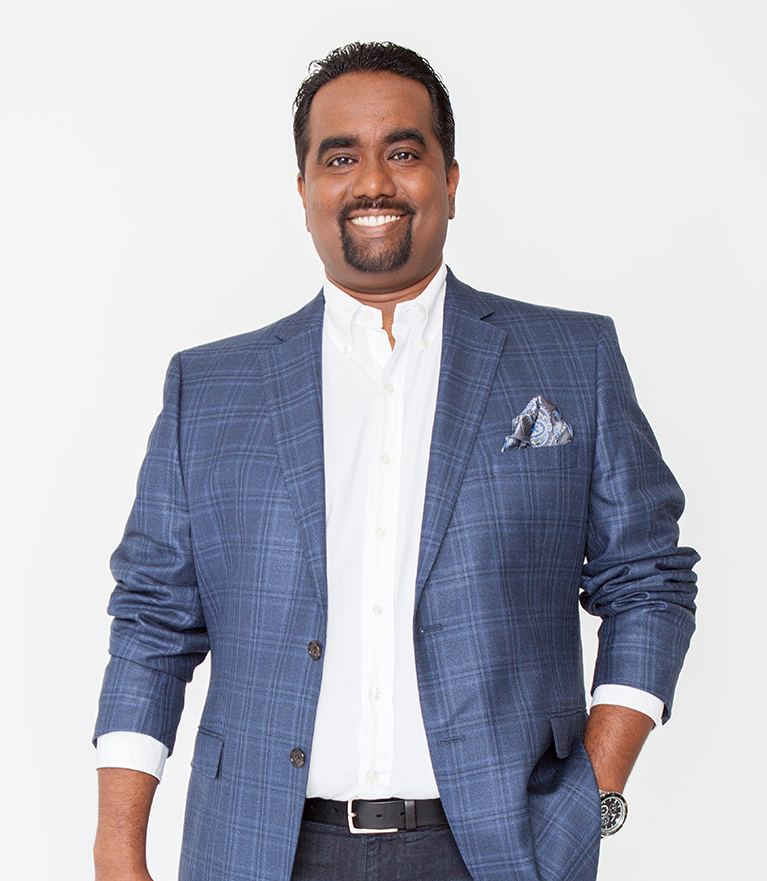 There is a BETTER Way to Close More Sales
While Still Having Clients LOVE YOU!
For those who don't know me, my name is Tiji Thomas and not too long ago, I was fortunate enough to discover the REAL reason why making a top income as a sales person is so much harder than it should be….
More importantly, I discovered the secret to cure that problem once and for all.
Hardly anyone is teaching the proven system I'm about to share with you today and yet it's been the foundation of my own success. My years of expensive "trial and error" can be your shortcut.
It is easy and dangerous to "get lost" in all the advertising, marketing, direct marketing, lead generation strategies, and online media…lost in the myriad of tools and strategies and techniques and opportunities, lost in the sophistication and complexity, lost in the front-ends of marketing, losing the attraction of leads or customers…and starting to neglect the core fundamentals of selling, failing to hold yourself and your team accountable for selling effectively.
In fact, it is my observation that the most successful coaches, consultants, marketers, service providers & course creators are good at bringing prospective customers in the front door, but are hideously dropping the ball when it comes to person to person selling.
Most marketers aren't putting much emphasis on this because they know it's 100x's easier to get one of the billions of people on Facebook or Google to come to your site, they know it's much easier to show you how to collect leads because in all honestly, to generate massive traffic and collect leads doesn't require any skill…you just have to be able to afford the traffic.
However, the skill set kicks in when you're in the process of converting the lead into a client…this is where most people drop the ball because they don't know how to sell without pressuring prospects to succumb.
And I am here to remedy that problem once and for all with the fruits of a lot of work that I have been doing, on selling strategies, for you to use.
Before I let you in on what this system is all about, I'm going to quickly share my story with you so that you can see how I've stumbled onto this unique sales approach that's changed my life and the lives of so many others who've utilized it to revive their careers and income.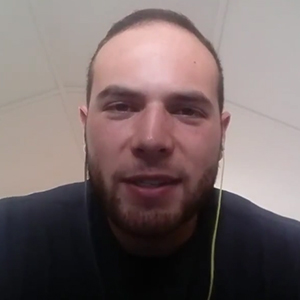 "What I got from Tiji was the ability to get on the phone with a prospective client and have such a powerful conversation that leaves no doubt they'd wanna do work with you. The Unselling System™ has totally transformed my sales. I'm closing 2 sales from every four calls I'm making now and if you want similar results, connect with Tiji now!"
Truth Is, I've Been Where You Are…
Although today I'm regarded as a top sales expert, the path I took to get here wasn't easy. The year was 1999 and my wife was pregnant with our first child. At the time, I was working as a math instructor and was getting paid just enough to get by.
But with a new baby on the way, I knew I had to find a different income source in order to provide for my family the way I hoped but I didn't have many options on the table. Then this happened…
I lived in Dallas and one day I got a call from the president of the company I worked for to inform me that I'd been chosen to head a new project they were launching in Houston.
We would have to relocate to a new city, but with the promise of a huge raise, I was fully on board. I can still remember the excitement on my wife's face once I told her the news…. this was the first time something really good has happened for us and we really thought we'd be ok financially.
However, little did we know that everything was about to come down to a crashing halt.
Just after we signed a lease agreement to what was supposed to be our new home in Houston…just when we'd told all our friends and family that we were moving and separated with much of our belongings….I got a call from the president of the company with the heartbreaking message… "We no longer have the budget in place for the proposed project in Houston".
In an instant, I found myself in a new city, with no job, and a new baby on the way. I was depressed, frustrated, and for the first time in my life, terrified.
Not left with many other options…
I Turned Back to the Sales Profession
My journey into sales started out of a desperate need. I wanted to be in total control of my income and I knew that sales was the only profession that could provide me with that control, but I had no idea how to make consistent sales. I would try a bunch of different things hoping any of them would work. However, none of what I tried ever worked.
And with my wife pregnant with our first child, the pain of missing out on one sales opportunity after another just became greater. Each day I'd come home and give my wife the same old story….
"I was this close to making a big sale today…."
"I feel like we're getting closer to a deal with…."
Lots of "excuses" but NOT enough "closing".
My wife was supportive and she'd always tell me to keep my head up and "You'll get the next one". But as the sole provider for my family and sales being my only way to make an income I had to find a solution because we just couldn't survive any longer on the measly sales results I was producing at the time.
I knew there had to be a better way out there and I wasn't going to stop till I found it. After a dismal first few years in sales, struggling financially, not knowing where my next sale (and paycheck) was coming from, I embarked on a quest to learn from some of the top sales experts in the world….I read their books, went to their seminars, and even got one-on-one coaching. It wasn't cheap, but I was committed to finally cracking the code to closing more sales. And it started to work (or I thought it did).
Little by little, my results started to improve. I was making more sales. And my income started to grow. Now that I'd started to have some success by following these so called "Expert" methods, I quickly realized I had a new problem (this is the kind of things most sales people don't like talking about).
You see, when I first started studying these sales trainers, I was wet behind the ears and was desperately looking for a way to close more sales to keep the lights on at home and put food on the table for my family.
I'd never had any REAL training until I started to invest in my own education by seeking out TOP sales experts at the time. I took their advice to heart and started implementing their methodologies. They all taught pretty much the same things…
"Close Hard. NEVER Take NO for an Answer"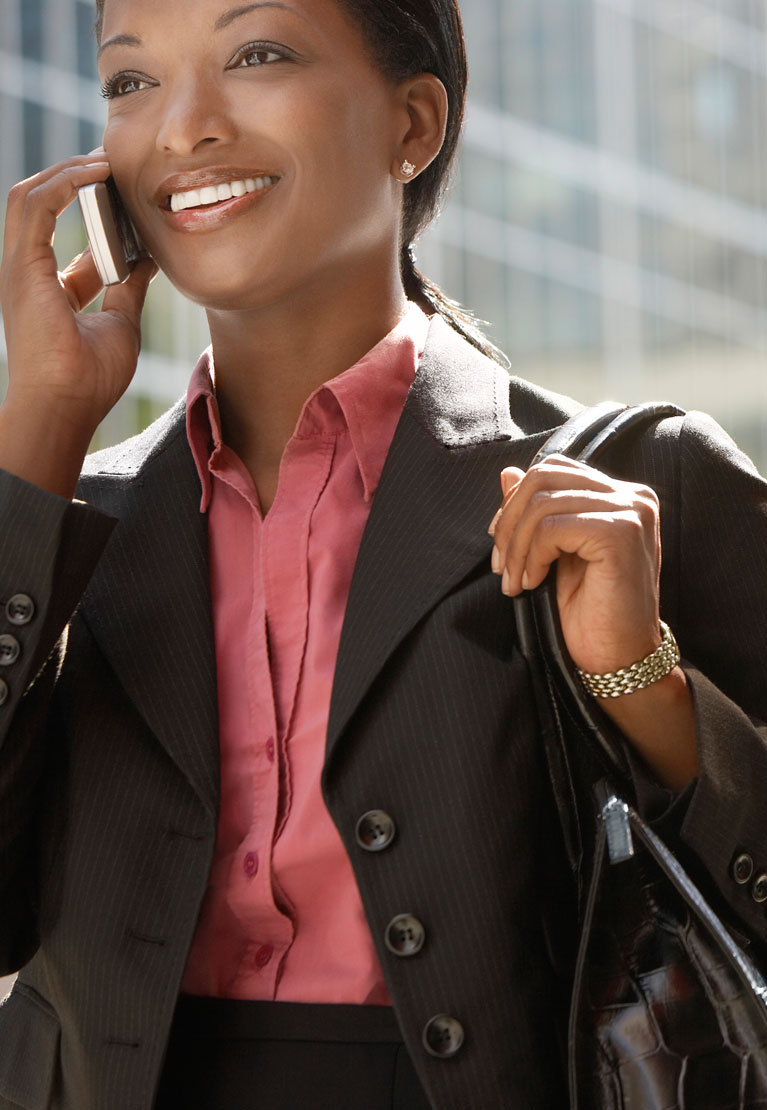 These sales trainers that I was studying were teaching one fancy 'closing technique' after another… I learned several high-pressure methods… The whole idea: TRAP the prospective buyer … corner them … get them to agree to a few small things and reel 'em in!
I was taught that: "Selling is a battle!" In fact, my first sales trainer repeatedly said: "IT'S A WAR! WE'RE TRYING TO GET THEIR MONEY AND THEY'RE TRYING TO HOLD ONTO IT."
Does this sound familiar? If you've been in sales for awhile…the answer is probably a resounding 'YES!'
Everyone else thought I was happy because (at last) I was closing more sales but deep down inside I felt like I created a monster. And who can you talk to about this?
Pressuring people into buying, using slimy rebuttals to their objections, prioritizing hitting my sales quota over client needs, and not being my true self was just too heavy of a burden to carry on my shoulders.
But what else was I supposed to do…these methods were all that were being taught (and encouraged) in the sales field and everyone seemed ok with bullying their way into closing a sale.
However, this grind was wearing on me emotionally, physically, and spiritually. After some time, I stopped showing up like I did in the beginning. I was exhausted so I decided to take some time away from selling and figure out a few things in my life.
Leaders Make Millions For Themselves… Followers Do It For Others
A few weeks into my so called "sabbatical,", I ran into an audio recording by a guy named Earl Nightingale called the "Strangest Secret".
This was an old recording, 40 or 50 years old…maybe even longer. I wasn't sure what I'd get out of it but hey, I had time to kill and listening to this audio wasn't going to be the worst thing I could be doing with my time.
That's where I learned one of the most important success secrets of my life. That secret was….
Do The Opposite Of What Everyone Is Doing
Earl's argument was the majority is always wrong because they copy each other without anyone ever asking "Is there a better way?".
Just look around you…how many people do you know, how many companies have you've worked for, how many things do you see on a day to day basis that keeps you wondering…"What are they doing and isn't there a better way?"
With that in mind, I decided to reemphasize my approach to selling. When I was a math instructor working with kids who had a hard time understanding math, I used the Socratic method of teaching. If you're not familiar with this method, it's simply a teaching strategy for fostering critical thinking that allows us to focus more on giving students questions, not answers. I would continually probe into the subject with questions and watch them come up with the right answers all on their own.
I knew this approach was effective as I've used it for years as an instructor….but could it have a dramatic impact in my sales presentations? After all, I knew what the so called "sales experts" were teaching me wasn't working. I had to try a different approach and by doing so…
I went from pushing people to buy to leading them to a decision
I went from talking 80% of the time to listening 80% of the time
I went from a product centric sales process to a client centric process
I went from acting like a salesmen to becoming my clients' trusted advisor
And with that came…
The BIRTH of the UnSelling System™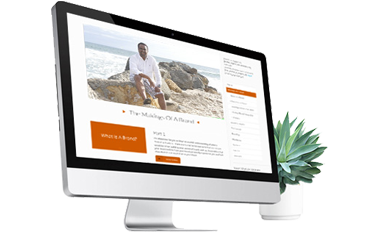 With this UnSelling System™ by my side, I was able to experience an amazing surge in year-to-year income. Of course, there are people who have, and continue to make more than this, but none – more easily – with more appreciative, respectful customers or in a more rewarding way, totally-free of hype, pressure, or manipulation.
That was just the beginning. Over the years, I've refined and perfected the UnSelling System™ to the tune of….
Now this wasn't traditional sales…I was working for a high-end merchant recovery at the time and was in charge of working with clients who had massive overdue balances on their big balance cards. Now don't jump into an foolish conclusion by dismissing this new, powerful approach to selling because "your business is different" or "your clients are different"….just know that this has worked for….
Digital Marketers
Course Creators
Coaches and Consultants
Doctors, Lawyers, Accountants
Sales Professionals, Service Providers & other Consultive Sellers in over 50 different industries
It's actually 10x's more effective when using this system to sell an actual product or a service versus trying to recoup money from people who for the most part didn't have much interest in paying it back. People who could've easily filed bankruptcy…yet I was able to make it work there to the tune of 100+ Million Dollars. And I've sold another 50 Million Dollars in High Ticket since then!
The best part? We're not talking about "band-aid" tactics like new ways to close or fancy phrases that everybody and their dogs are using.
That's just incremental improvement that might allow you to increase your sales by a fraction -in the next quarter. Sure they're helpful, but they're not going to allow you to almost instantly double or triple your profits almost overnight.
You see, The UnSelling System™ is about experiencing quantum leaps in sales utilizing a system you've never experienced before. Never again worry or fear about another rejection as a result of the methods you'll be learning inside of The UnSelling System™.
Not only that, this amazing system will:
Increase your closing ratio and income, immediately, certainly, without necessarily needing to add to your sales opportunities (probably less)
Attract and close infinitely more compliant, respectful and appreciative clients. Enjoy a totally unique status and competition-free position
Be of far greater value IN MULTIPLE WAYS to the clients who welcome and accept you as their expert advisor/advocate.
Entirely NEW Position of Power and Control
What will you do with an extra $5,000, $10,000…even $100,000 per month? And think about never having to worry about money again now that you'll have a proven system for closing clients or customers.
Here's how that's possible with The UnSelling System™ by your side.
You'll get…
Over 100 video trainings where I breakdown every part of The UnSelling System™ for you. There are 6 parts to this Unique system and they need to be aligned for you to get the maximum results possible.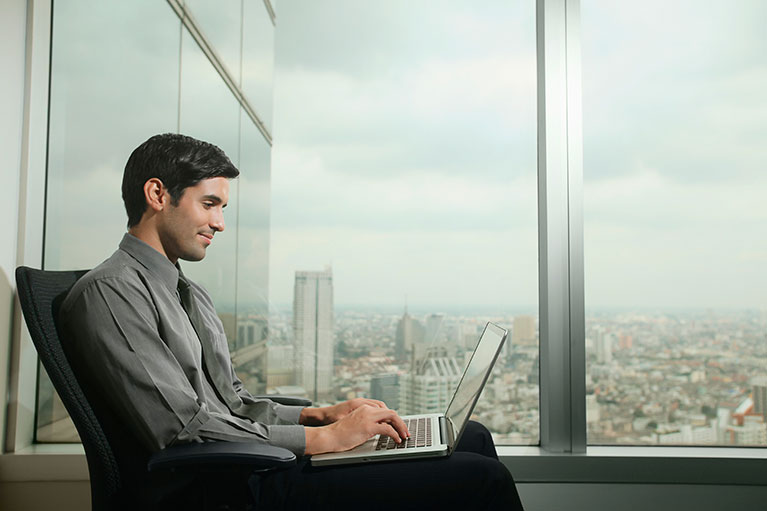 Here's the outline of this 6 part training with over 70 video modules: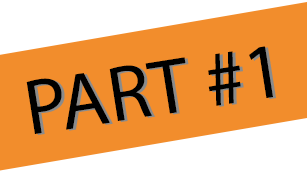 How to Create YOUR Client Centric Sales Mindset and Approach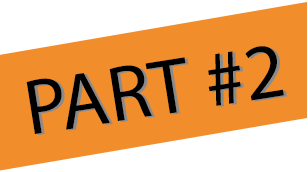 3 Step Process to Instantly Connect with Prospects at a Core Level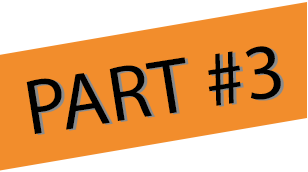 The ART of Discovery: Get Your Prospect to Reveal What They Want to Buy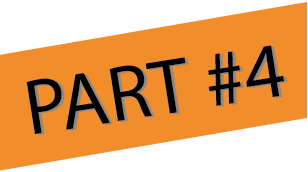 Case Study: Watch as I Dissect Every Step of my $150 Million Sales Presentation And Reveal The Hidden Gems that'll Help You Ethically Convert Prospects into Buyers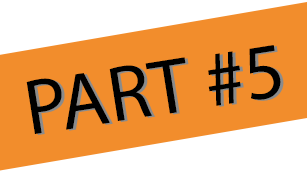 How to CLOSE the Sale Seamlessly with NO Objections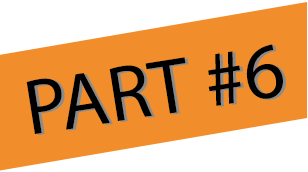 Strategies To Overcome Objections Before They Even Come Up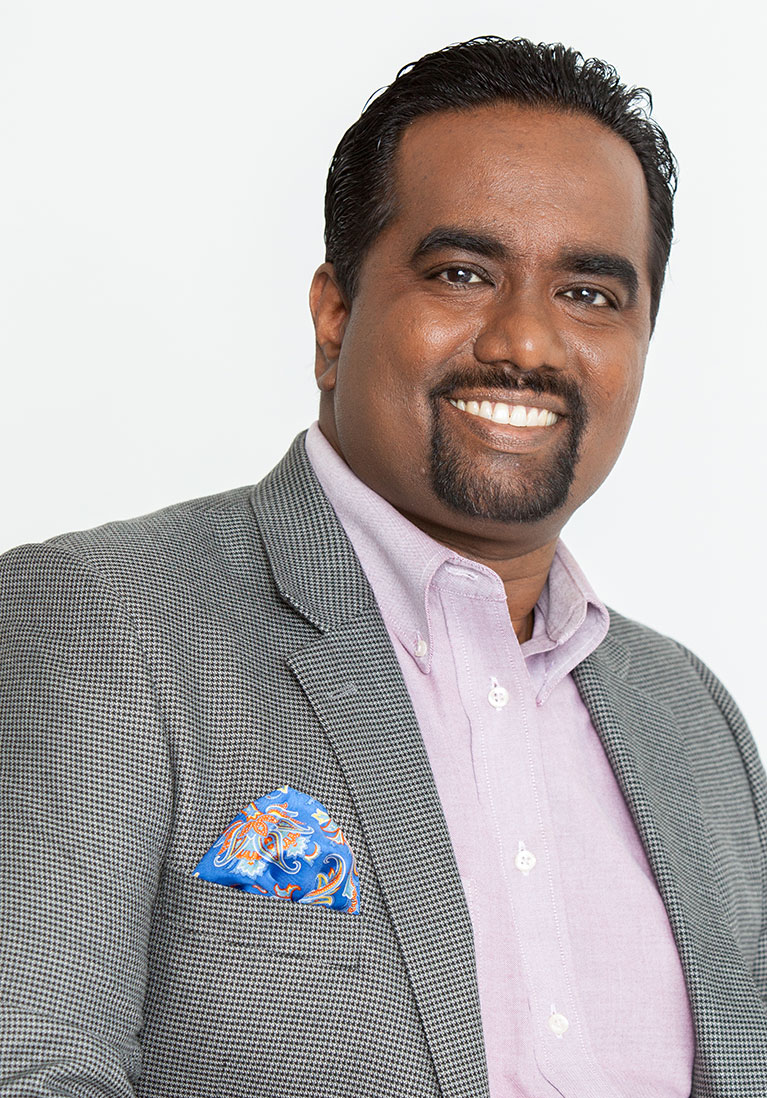 I hold NOTHING back during these trainings and these are the same systems and strategies my team uses to deploy our own marketing campaigns.
The entire training is in the member's area so you can enjoy them at your convenience at any time.
This members"- dashboard is also PACKED with….
Videos, audios, and PDFs.
Over 100 step-by-step video trainings that take you through the entire 6 part UnSelling System™ process.
30 Power Packed Videos (3-5 minute bite-sized videos) filled with powerful GEMS.
Special Guest Expert Interviews that will show you how to leverage your sales skills and income by mastering other areas such as branding, copywriting, social media…just to name a few and we'll continue to invite some of the top marketers on the planet as our guest expert on these calls once a month.
I assure you that you won't feel alone, confused, or overwhelmed when it comes to closing more sales again. Ever.
So how much value would you put into all of this?
WHAT "The UnSelling System™" Members ARE SAYING?
Still Deciding? Here's Why The UnSelling System™ is unique….
Why "The UnSelling System™" is Different
The Unselling System
OTHER COURSES
Who would you rather learn from?
A guy who sold over $150 Million dollars worth of products and services using a proven method.
Same old rehash of hard closes that people
got sick and tired of in the 80's and 90's
What type of training material do you want?
Complete step-by-step system for selling that actually works in today's market.
Random strategy based on "hope" or
shoving products and services down a
Do you want support?
We've built a private community so you
always have the support, motivation, and
accountability you need to succeed.
Just the tactics. You have to
figure everything else out on
your own. Good luck
Do you want tools as well as a system?
We'll give you a "fill-in-the-blank" script builder software that builds you a powerful script that quickly and easily converts more prospects into buyers.
Books, audios filled with outdated information that overwhelms.
Results?
Concrete results. You find a product or a service that brings value into peoples lives and we'll equip you with a clear roadmap to $100k, $250k, and even $1 Million dollars because I've been at each of those levels and have helped many of my students get there as well.
Lots of rah-rah motivation and inspiration but thin on results.
Need Help Ordering or Have Questions About The Program?
Email Us Today and we'll respond within 24 hours.

support@unsellingsystem.com
Can You Attach a Price Tag To More Control,
Freedom and Bottom-Line Profits?
Sure, you can spend the next year, two, or three trying to figure all this out on your own…but why would you do that?
You'll be saving yourself a TON of time, money and frustration by doing so.
So when you invest in "The UnSelling System™" you're essentially buying SPEED. Speed in the sense that you don't have to test what works and what doesn't…you just take my system and implement them into your business and profit away.
I've already done the trial and error for you.
You're also buying peace of mind knowing that a lot of the "grunt work" of getting new, quality clients is already taken care of.
No more guessing what to say first, how to deal with objections, and how to close more sales without feeling slimy in the end.
All of this is worth easily $50,000 considering the cost of putting these tools together yourself by someone who is knowledgeable and has generated millions of dollars in sales—not general, aggressive sales tactics that's being touted by most marketing "experts" out there…
But when you take action today, you don't have to pay $50,000.
YOU can get ALL of this for only….
$997 (or 2 Easy Payments of $597)
AND it's absolutely, unconditionally guaranteed to work for you or you'll get every penny back. Closing MORE SALES will no longer be a mystery.

Shop With Confidence
100% Secure SSL Transactions
All currencies are in $USD

Shop With Confidence
100% Secure SSL Transactions
All currencies are in $USD
I am Including These Special BONUSES!
Bonus #1
The UnSelling System™ Business Set-Up Call ($500 value)
Either myself or one of my team members will call you to personally guide you on implementing The UnSelling System™ in your specific business to get you closing clients sooner than later.
Bonus #2
FREE Ticket to My Next UnSelling System™ LIVE Workshop ($297 value)
In addition to being among the first to be notified, you'll also get one-free ticket to my upcoming workshop where you get to rub shoulders and build lasting friendships with some of the top UnSelling System™ students from across the globe.
Bonus #3
Access to Recording of Paid Client Call  ($500 value)
This value of this call is at least $500, but to many of you that listen and implement the strategies, it may be priceless! This is the recording of a call with one of my students who was struggling to find his way with his online business. It was supposed to be a 30 minute call … but it ended up being close to 40 minutes! You can be a fly on the wall as you can see how I broke down the things he needs to focus on to build his business. He has gone from struggling online to getting regular $5,000+ paydays!
Bonus #4
ScriptBuilder™ Access ($1000 value)
This revolutionary new tool will allow you to quickly and easily build a powerful sales script that will convert more prospect into raving fans of your product or service. This tool alone is worth 10x's the price of the course but you get access to it for free today once you invest in The UnSelling System™.
Bonus #5
UnSelling System™ Facebook Private Group (Priceless)
This private community will allow you to connect with other like-minded individuals who value the client centric sales process & who'll be sharing their success and what's working for them while helping you be accountable to overcome procrastination and push you to implement many of the sales-boosting strategies you've been putting off, They will be there for you every time you get stuck, need inspiration, or just need someone to listen to you. This community gives you access to…
Myself along with other top professionals who've generated tens of millions of dollars and are willing give you correct, experienced-based advice on how to accelerate the growth and profits in your business by closing more sales without having to reinvent the wheel every time.
Monthly guest expert calls where I invite the BEST in the field in lead generation, branding, copy-writing, sales, marketing, team building.
Monthly Live calls where you get answers to your most pressing questions and learn from what's working for others.
Sales Calls Critiques: Get your sales call critiqued by me personally or listen in as I dissect other member's calls so you can see how we help clients double or triple their sales ratio with minor tweaks to their sales presentation.
Live workshop discounts: You'll get advanced notice to my live workshops at 50% less what the general public will be paying to attend.
Everything you need to close more sales, skyrocket your income, and build the kind of business that makes you proud will be inside this community.
You can enroll today into the "The UnSelling System™ " for only $997 (or 2 payments of $597) and Receive over $3,297 worth of BONUSES FREE!
My Iron-Clad, 100% "10x Your Sales"

Guarantee:
I'm so confident that "The UnSelling System™" will help you close more sales without high pressure sales tactics that I'll back it up with a powerful guarantee.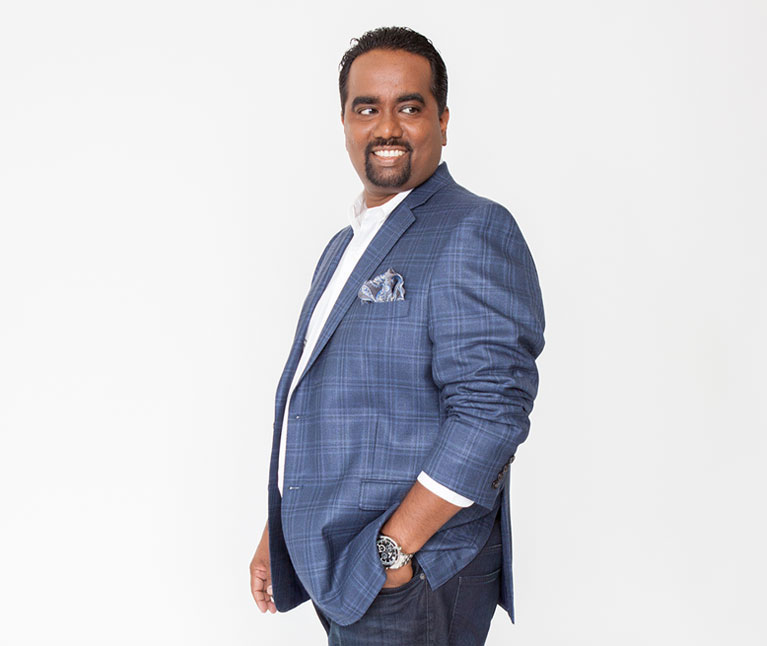 Guarantee : 10 Times your Investment ONE Year Guarantee

You have ONE full year to use the materials and strategies in the program to decide if this is the right system for exploding your sales and profits. If after 12-months you can show me that you have implemented this system in 10 or more sales opportunities and didn't make back 10 times your $997 investment – that's over $10,000 in client commissions that you wouldn't have made otherwise – just let us know and I'll issue you a full and complete refund when we receive it. After all, if the program doesn't deliver the results I'm promising, I don't deserve to keep your money. I will buy it back from you!
Even With That On The Table, You May Still Be Trying To Talk Yourself Out Of Enrolling…
There really aren't any good excuses for not jumping on this opportunity right now, but I'll play along…
Excuse #1: "I can't afford it."

As I've outlined above, you'll save precisely $23.23 per day by not enrolling – hardly a dent in your daily expenses, but you would lose out on so much. I'm completely guaranteeing you'll make back at LEAST ten-times your investment or you'll get every single penny back. Name ONE investment you can make that will put that kind of guarantee on it. Not real estate. Not the stock market. Not your home. Besides, all you need is ONE or TWO more clients to MORE than make back your investment…and I'm going to be here helping you out and holding your hand to make certain you generate a good, solid return on the program.

Excuse #2: "I don't have the time."

I know, I know…you're too busy chopping trees to sharpen your axe. To quote Joe Karbo, "Most people are too busy working to make any real money." Saying you're too busy is akin to saying you're too busy mopping the floor to fix the hole in the roof. What could you possibly be too busy doing to distract you from your #1 most important priority of closing more sales (which creates income certainty and security)?

Excuse #3: "It's not the RIGHT time."

If you wait until all the lights are green before leaving home, you'll never get anywhere. Nowhere in the history of mankind has there ever been the perfect time to do anything – especially in sales. There's always a reason to wait…but if you continue to do nothing and "wait" until the "right" time, you'll end up with the same results you're getting right now, which are most likely NOT where you want your income and business to be.
And let's not forget that right now, one of your competitors is plotting ways to steal your clients and put you out of business. Maybe you're happy living on the scraps that fall from the master's table, but why on earth would you?
If you are not doing everything possible to gain market share and the "home field" advantage, you are setting yourself up for having a major competitor steal clients away.
There are far more intelligent ways of prospecting and closing new clients than the "Stone Age" methods that most sales people have been used to. And if that's what you've been using, it's time to make a change…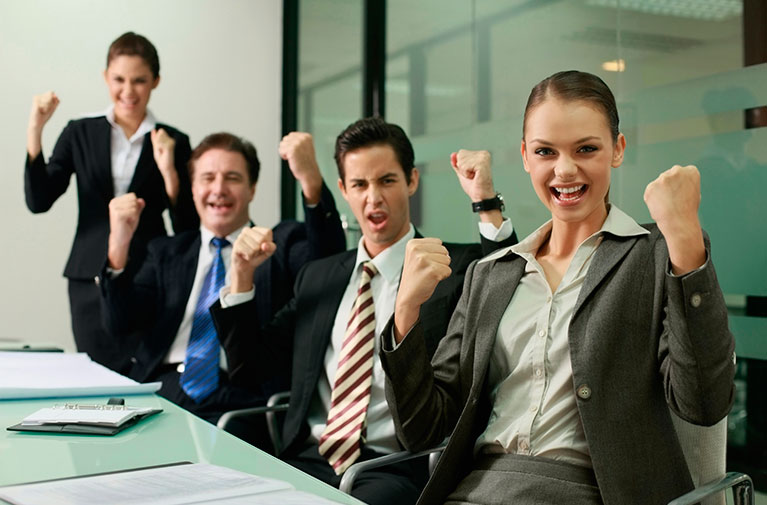 Not Making a Decision IS Making a Decision
In working with thousands of sales people world wide, I've discovered that most have very weak decision-making muscles. In fact, that's the VERY reason why their prospects don't buy from them as well. They prefer to make no decision – to wait — rather than give a definite "no" or "yes."
If you tell yourself you'll enroll later, or you'll wait until the right time, you ARE making a decision….you are deciding to put your business and financial progress on hold.
Maybe you don't think you need me to be successful. Hey, I actually agree with you on that point. You certainly don't NEED me, but you can't argue that you WILL certainly profit from what I have to teach you. After all, I have a better track record than anyone else in the industry for generating an influx of new sales for myself and private clients.
I don't pretend to know everything, but THIS I know: how to AUTHENTICALLY close MORE sales and enjoy bigger pay days than most people out there. You may choose to ignore it, but you certainly can't deny it.
I have one final thought to leave you with, that I believe will summarize the single most important reason for you to enroll right now. I call this…
The Power of The "Slight Edge"
Successful entrepreneurs understand the concept of "the slight edge." They know that the difference between unbelievable success and utter failure is measured in millimeters, not miles.
If it's true that your life is the sum total of the decisions you make, then let this be the one RIGHT one in your favor.
Some bad decisions are irreversible, if not extremely painful to undo. Fortunately your lack of progress in implementing a proven and reliable system for closing more sales isn't – UNLESS – you make a decision right now to give yourself another chance at success and enroll now.
If you need…
More sales with less stress
More free time to enjoy with your family
Better quality clients
More control in your life and business
And if your family needs you to have:
More free time with the kids or grandkids
More time for vacations
Less worries about money so you can be mentally present with them
Then invest in "The UnSelling System™" today
You see, many people come to the end of their lives with regrets…not so much what they did, but what they didn't do.
By investing in Your "UnSelling System™" and implementing some what I teach, and taking the system for a test drive thanks to the Guarantee will prevent a lifetime of regret.
But passing this up might.
This is a good, sound and important investment you need to make right now. Don't procrastinate. Don't wait. Get "The UnSelling System™" right now while it's still hot on your mind.
Remember: You've got to be one of the first hundred practitioners to TAKE ACTION and enroll before the CART CLOSES soon in order to save 50% OFF your Life-Time License to my most powerful sales process.
Click on the "add to cart" button now and be prepared to close more sales and explode your income. I can't wait to hear of your UnSelling success!
Tiji
P.S. Let's face it: the next 5 years are going to go by anyway. Are you going to spend those 5 years worrying and fretting about clients (and money) 24 hours/day and 7 days/week? Or are you going to spend the next 5 years attracting and closing your ideal clients using a system that's been proven to GET RESULTS?
You'll be on your way to developing a systematic, efficient, and reliable method to close more of your high value clients when you get your hands on "The UnSelling System™" for ONLY $997 today . (Price may increase to $1,997 at any time after the launch is over!)
P.P.S. IMPORTANT: I'm NOT just going to hand you my proven step-by-step process that has specifically worked for me in my own business and tell you to go run with them.
Your product/service is different. Your market is different. For you to get maximum results from "The UnSelling System™" , parts of it has to be customized just a bit to emphasize your own message. And that's exactly what I'll be helping you do.
I'll show you exactly how to adapt this system so that it works for your product or sevice and your audience. You'll be getting the benefit of having most of the hard work – and the expensive part – already done for you….. You just fill in the specifics about your product or service and let the system do the work for you.
P.P.P.S. Imagine a life where you don't have to worry about how your next sales conversation will turn. A life where you're CERTAIN in your ability to close more sales while your client love and respect you for how you treat them in the process. "The UnSelling System™" has worked for many people just like you, and today it's your turn. Take action now and you could be among those that will be thrilled with the results and lifestyle this system will bring into your life.

Shop With Confidence
100% Secure SSL Transactions
All currencies are in $USD

Shop With Confidence
100% Secure SSL Transactions
All currencies are in $USD